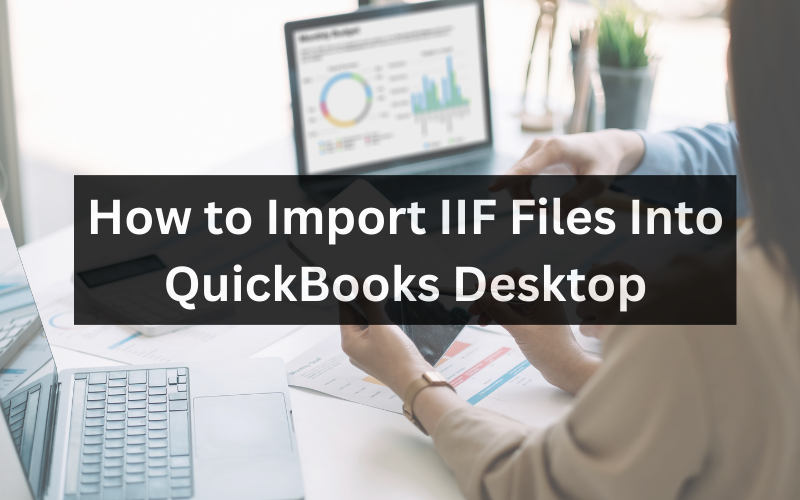 QuickBooks is a renowned accounting software that allows users to manage their finances, bills, and more in one convenient place. One of its remarkable features is its ability to import data seamlessly using IIF (Intuit Interchange Format) files. Whether you're a new QuickBooks user or a seasoned pro, understanding the nuances of importing IIF files can optimize your accounting process.
The Basics: What are IIF Files?
IIF files represent Intuit's proprietary format for importing data into QuickBooks. These files allow users to transfer bulk data – such as transactions, account lists, and customer lists – without manually inputting each piece. The beauty of IIF files is that they maintain the integrity of the data while offering a time-saving solution.
Steps to Import IIF Files
Always begin with a backup. Before making any changes or imports, it's a good practice to back up your QuickBooks company file. This ensures safety and provides a restore point.
Launch your QuickBooks Desktop software. Ensure you're logged in as the Administrator and have the necessary permissions to import data.
Navigate to the Import Menu
Choose File> Utilities > Import > IIF Files from the top menu. This will open a window prompting you to select the IIF file you wish to import.
Select and Import the IIF File
Choose your prepared IIF file and click Open. QuickBooks will then process the File, integrating the data seamlessly into your existing accounts and records.
After importing, always review the data to ensure its accuracy. Check for any anomalies or discrepancies and rectify them as necessary.
Final Thoughts
Importing IIF files into QuickBooks Desktop is a game-changer for many businesses. It streamlines operations, reduces manual data entry, and ensures data consistency. With this guide, the process becomes not just manageable but downright simple.
Remember, while the steps here offer a positive and streamlined approach, it's always beneficial to continuously educate yourself on the ever-evolving QuickBooks environment. Happy accounting!